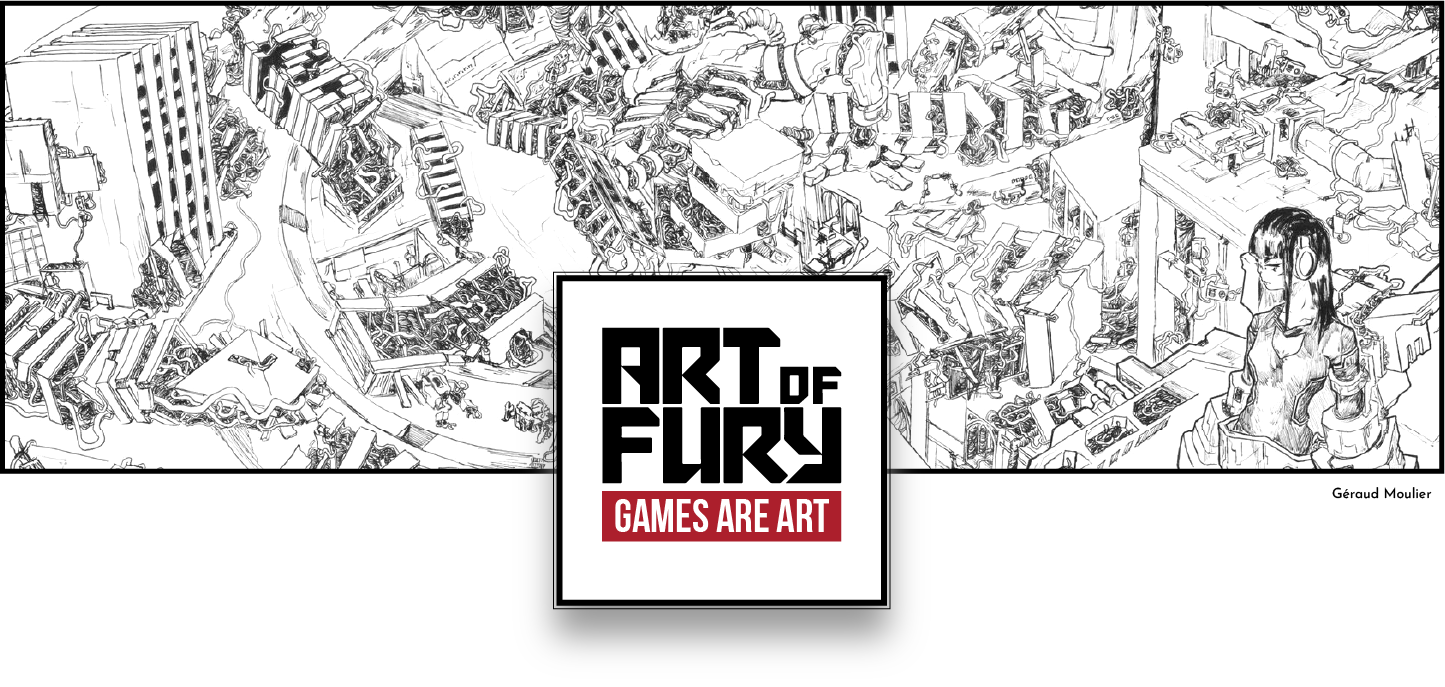 It is time. Games are art.
It has been a pleasure and a privilege to have the ability to peruse the art that has been submitted to us, and a torment to choose between them to curate a great experience. The art themes in this exhibition are based on games from developers partnered with Raw Fury!
Thirty-eight pieces of art from twenty-three artists, across fifteen nations have been selected, though it feels like we could have just as easily filled an entire extra gallery with the talent that was submitted.
We hope you'll enjoy this as much as we did selecting them, but first…
Why are you here?
Why does it matter?
There are as many reasons for stepping into a gallery as there are people alive.
Maybe you're in the arts yourself.
maybe you grew up on SMB3 1-1, maybe you have a date and you want to sound impressive through art critique.
Maybe you just want to experience something new or maybe you're lost.
Maybe you thought there'd be free wine (which, hey, we can't blame you for that).
Maybe you want to support artists in their endeavors or maybe you wanted to use the bathroom but there was a line and now you're here, reading this.
It doesn't matter, and it matters more than anything.
While art exists even when it's not perceived, it is only through your eyes, synapses, and chemical responses that it transcends its medium.
Galleries are conduits, sockets you can plug into — The electricity won't go away just because the socket isn't in use, but as you plug in it comes alive.
Inna Hansen
I could talk about all our fantastic artists, or the pieces of art that are available for your viewing pleasure across Stockholm, Zagreb and online, or about how art always is the impression of something sublime, filtered through the complexities of experience that any one artist brings to their medium of choice.
I could talk about how amazing it feels to see the work of talented artists in different mediums and mingle into an artifact of cultural hybridity.
But I won't.
Instead, I ask you to step on in, leave your conscious mind by the door and allow yourself to plug in. To feel. Shake off the silliness of society, and immerse yourself in these works. Soon enough the grass will cover our forgotten tombstones, so what does it matter if you let yourself go for a few minutes? It doesn't matter, and nothing could be more important.
Enjoy.